The law firm of Gruber, Colabella, Liuzza & Thompson decided to celebrate the holidays by giving  back to the local community. In lieu of a traditional holiday party, the firm purchased ten new bicycles for children of various ages who are currently being helped by Ginnie's House in Newton, an advocacy center for abused children.
During their firm party, the attorneys and staff at Gruber, Colabella, Liuzza & Thompson built bicycles to be given to parents to give to their children on Christmas morning. Continuing with the theme of giving back, the staff decided to forego the normal holiday grab bag and instead donated bicycle helmets to match each of the bikes purchased by the firm. The holiday party was a huge success and a good reminder of what the holidays are really about.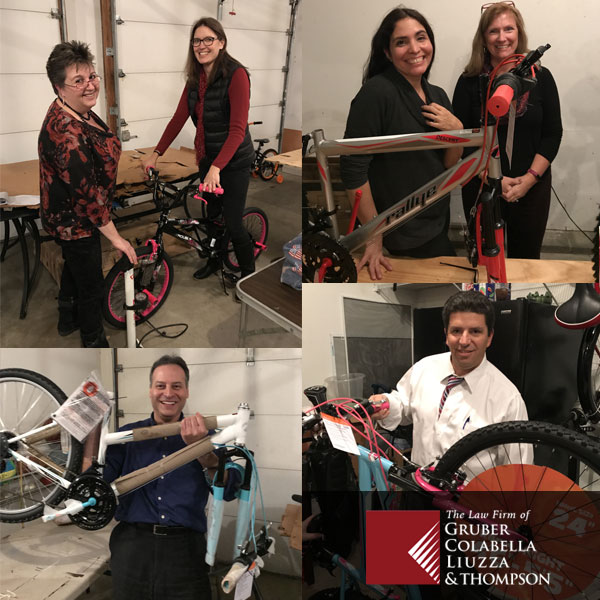 On Saturday, December 16, 2017, partners Mark Gruber and Chris Colabella delivered the bicycles to Ginnie's House. The joy that the bicycles will bring made the holiday celebration the best that the firm Gruber, Colabella, Liuzza & Thompson, with offices in Hopatcong and Newton, has had in many years. They look forward to having similar holiday parties in future years and continuing the tradition of giving back to the community.