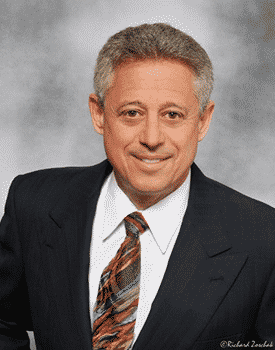 Mark Gruber, Esq., J.D., L.L.M.
Attorney Mark Gruber heads our family law department and is renowned as one of the lead divorce attorneys in the state of New Jersey.
Certified by the New Jersey Supreme Court as a Matrimonial Law Attorney
Educational Background
L.L.M., New York University 1984
Juris Doctorate, Vermont Law School 1976
Bachelor of Science, University of Maryland 1973
Delbarton High School 1968
Career History
Law Clerk, Porzio Bromberg & Newman 1975-1976
Judicial Law Clerk, Hon. James McClellan, Rutland Vermont, 1976
Adjunct Professor, Upsala College 1982-1983
Adjunct Professor Centenary College 1982-1986
Gruber & Associates (now Gruber, Colabella, & Liuzza) 1978-present
Professional Accomplishments
Fellow, American Academy of Matrimonial Lawyers 1988-present
Divorce Arbitrator and Mediator
Former Master Warrel Mt. Inns of Court
Institute of Continuing Legal Education Lecturer: Domestic Violence, Domestic Torts, Family Law Skills and Methods Instructor
Author, The Basic Guide to New Jersey Divorce with Forms and Court Rules
Trustee, Jersey Battered Women's Service 1983-1985
Trustee, Sussex County Bar Association 1992-1995
Chair, Family Law Committee of Sussex County Bar Association, 1998
Host of cable television show Law Talk 1985-present
WOR-TV Panelist, Domestic Violence
Civic Activities
Past President and Paul Harris Fellow, Lake Hopatcong Rotary
Vice President and Chief Negotiator, Hopatcong Board of Education 1981-1985
Past President, Lake Hopatcong Jewish Community Center
Assistant Webelo Den Leader
Hopatcong Environmental Commission 1976-1977
Contact our firm today and schedule a consultation with Mark Gruber or one of our other family law attorneys in Sussex, Morris or Warren county.