The Law Offices of Gruber, Colabella, Liuzza from NJ Video Marketing on Vimeo.
We at Gruber, Colabella & Liuzza have distinguished ourselves among New Jersey Lawyers.  We offer a group of specialized lawyers who are active not only in the community, but have made major contributions to the legal field.  Our attorneys routinely give back to the community by offering their time and expertise free of charge to assist individuals and organizations pursuing their legal rights.
We have developed a reputation for excellence in delivering competent and prompt legal representation to both individuals, businesses, and organizations.  We take an aggressive approach to cultivating our attorney-client relationships by maintaining a constant stream of communication.  Our highly trained staff of paralegals and legal assistants are always available to facilitate this communication.
We also take an aggressive approach to resolving disputes through alternate dispute resolution such as mediation and arbitration.  Our goal is to resolve your dispute or handle your legal matter as quickly and inexpensively as possible.  If settlement is not possible, our team of lawyers will not hesitate to utilize our many years of court room experience to pursue your rights through judicial intervention.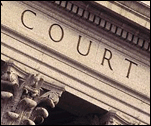 If you are in need of legal assistance contact us and take advantage of our free consultation.
Free Consultation
The NJ law firm of Gruber, Colabella & Liuzza has always maintained the policy of giving future clients a free initial consultation.  Fill out the form with your name and e-mail on the right side of the page to receive an e-mail to claim your free consultation.   It can be used for a 30 minute meeting in which we will advise you of the laws pertaining to your legal matters, create a plan of action, and quote you our legal fees and retainer requirements.  There is no obligation to retain us.  If you should decide to retain us, we will provide you with an estimate of the potential fees and our retainer requirements.  If the issues are complex and require additional research or analysis in order to properly assess your case, you will be quoted a fee for that research prior to incurring any expense.
Take advantage of the legal services of Gruber, Colabella & Liuzza today by scheduling an appointment for your free consultation with one of our highly trained New Jersey Lawyers.